Our promise: To surpass your expectations every time by making your moments even more memorable.
Our family commitment to serve you is our first priority and has been since since the beginning. I recall my father Rick speaking of the times when he and his brothers began their business back in the early days and their 50 year partnership.
Today we are proud to have carried the wisdom and experiences onto the 3rd generation.
Bernadette & Wayne and their children Meghan, Kate and Thomas Addessi take pride in our family. Providing the finest jewels, gifts and services you can expect from one of the most sought-after jewelers in our region.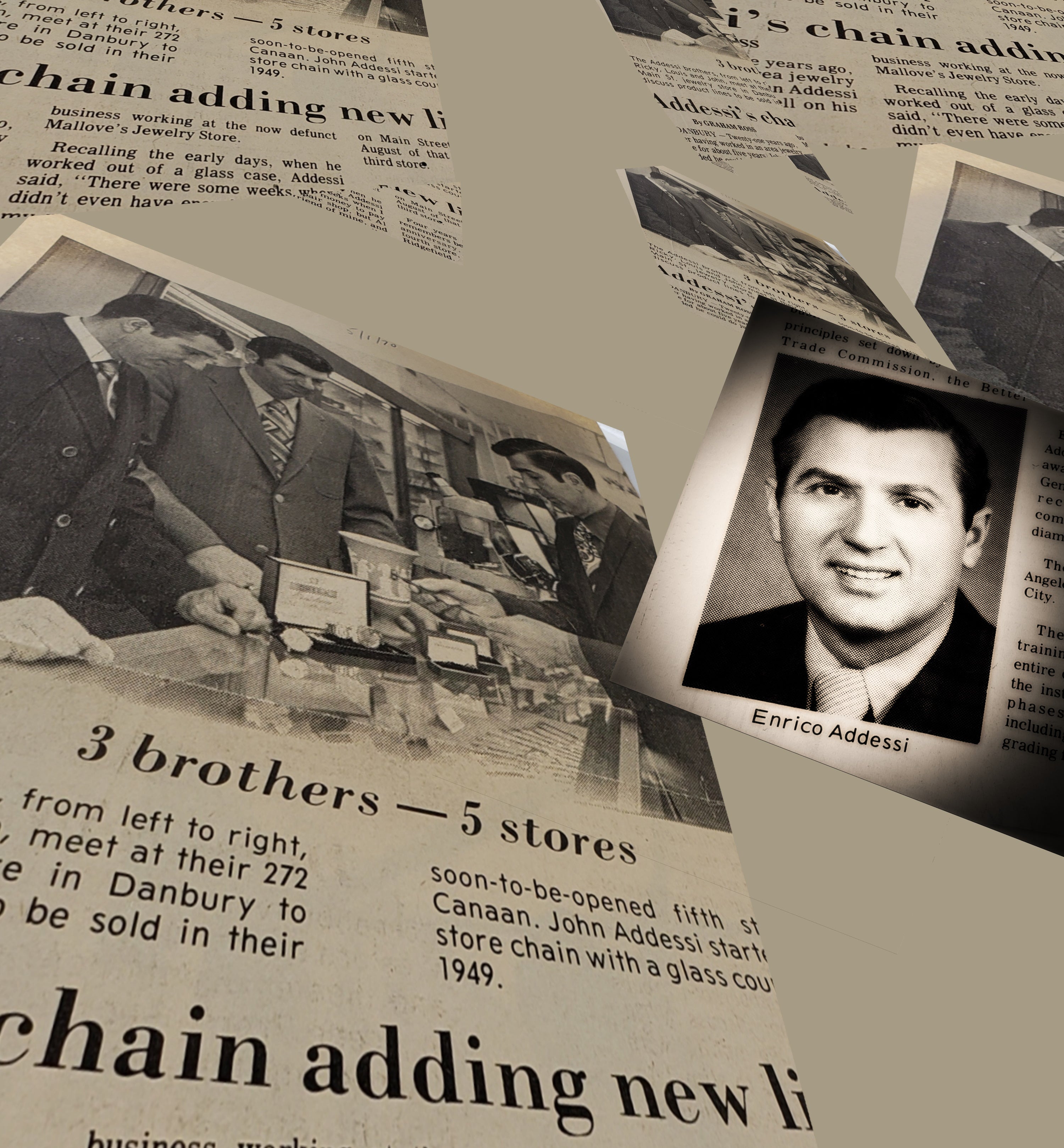 Fair pricing and a full range of matchless services are among the keys to our success. Our partnerships with suppliers from here in America and around the world make it possible for us to offer only the finest gems, jewelry, gifts and watches. Addessi Jewelers hand crafted jewelry, created right here on our premises is among the finest.
Addessi jewelers services include everything you would come to expect. We offer appraisals, inspection, repair, restoration, cleaning, refinishing and so much more.
Our promise to you is to continue to surpass your expectations-time and time again. Thank you for visiting our website and trusting us as your family jeweler.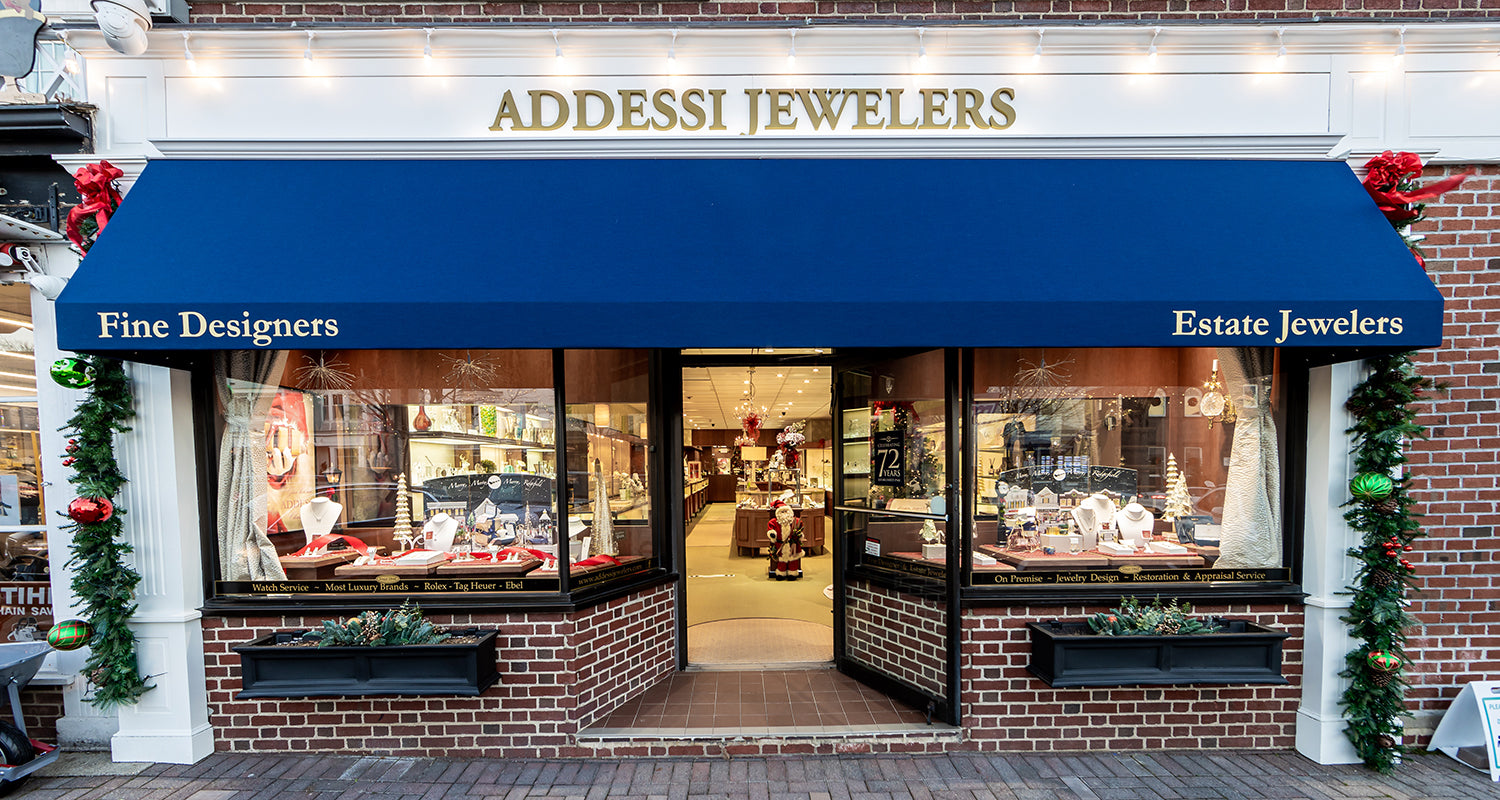 LOCATED ON HISTORIC MAIN STREET
We believe that shopping for fine jewelry and gifts should be a treasured process! With more than 2,200 square feet of the store devoted to our many fine jewels, gifts, and services, shopping at Addessi Jewelers will be a memorable and enjoyable experience. On-site we offer dazzling diamonds and gems from around the world, beautiful handcrafted jewelry, and a gift-giving selection that includes, The Herend Zoo, Waterford Gallery of Fine Gifts, Fine Herend China, Watch Winders, Jewelry Boxes, Lamps, and MoCrystal. Services include complimentary advice and appraisals, jewelry design/repair/restoration, pearl and bead restringing, custom design, and so much more.
Come visit us today!
Book An Appointment