A SYMBOL FOR YOUR STORY
Discover the timeless and unique beauty of Fiore by Addessi.
Italian for "flower," our stunning Fiore collection is inspired by the symbolic Pentas flower.
Throughout history, the Pentas flower has represented purity and elemental balance due to its five perfectly symmetrical petals known to attract even the most elusive butterflies and hummingbirds.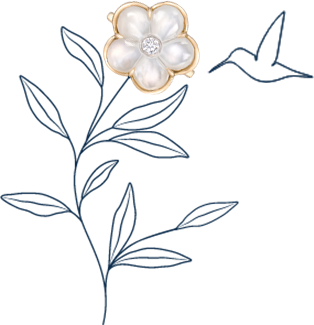 Today, Pentas blooms are symbolic of love, protection and good fortune — the perfect way to reflect your classic, timeless style!
Each piece in our collection is set in platinum and 18k yellow gold, and hand-carved in stunning materials and various shades of Mother of Pearl, Pink Opal, Moonstone, Chalcedony, Malachite and more. 
We believe that EVERY FIORE TELLS A STORY. What's yours?