Get Your Engagement Ring Re-Sized in Ridgefield, CT
With proper care, your precious jewelry should last a lifetime – and beyond. To assure the well being of your beloved jewelry offers a full range of repair services that includes:
Ring re-sizing
Jewelry mounting and prong re-tipping
Precious stone replacement
Necklace/bracelet chain and clasp repair
Earring repair
Pearl restringing
Our on-site master jeweler performs these services in our on-site workshop. We also have the benefit of long-standing relationships with outside partners who occasionally supplement the work of our master jeweler. We invite you to come in with your piece, and we will evaluate it under a microscope and give you a free repair estimate. Our skilled bench jeweler will return it to like-new condition, and our insurance will cover it from loss by theft or fire while we work on it.
Book An Appointment
Top Rated Jewelry Repairs In Ridgefield, CT
Because every piece of jewelry is unique, there are many different intricacies to keep in mind. Our jewelry repair craftsmen are true masters of their trade; they know metal and know how to work with it. They know what can and cannot be done, and never risk making changes that could irreparably damage the piece.
When you bring in your broken or damaged jewelry, we'll take a thorough look at it and share possible options with you. Every piece is different and there are a variety of paths we can take with regard to its repair.
For example, did you know that diamonds burn? It's true. If jewelry is repaired incorrectly and the temperature is too high, it can leave a burn mark on the diamond that will not come off. You don't want to trust your jewelry repair to just anyone. Instead, it's worth going to the experts at Addessi trusted jewelers to get the job done right.
TALK TO AN EXPERT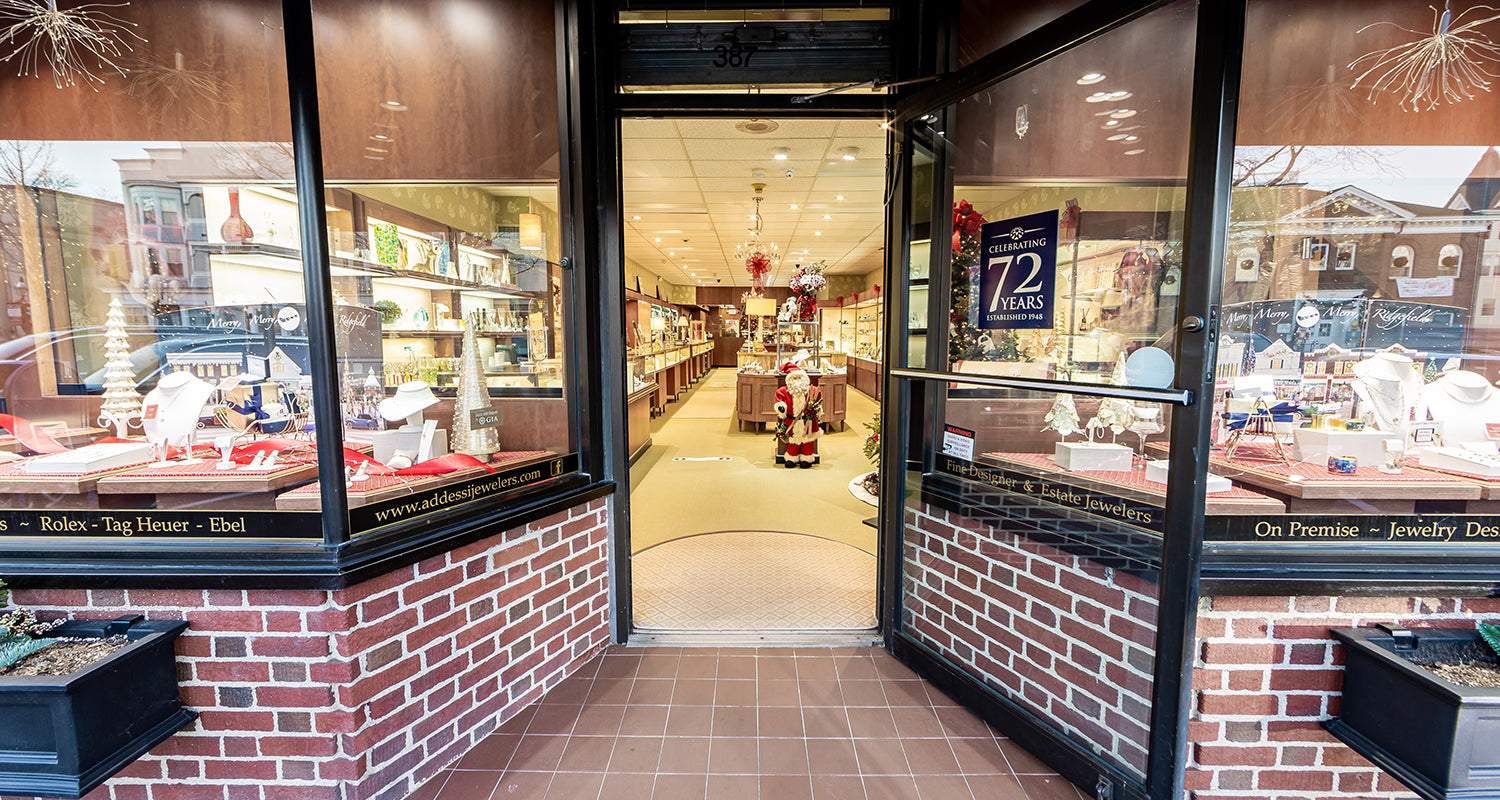 CONTACT US
Looking For Jewelry Repairs In Ridgefield, CT?
Our top priority is our customer, so if you ever have a concern, question or comment please contact us and we will be more than happy to assist you to answer all your questions. We've helped thousands of shoppers just like you, and they love every minute of it.
SCHEDULE APPOINTMENT